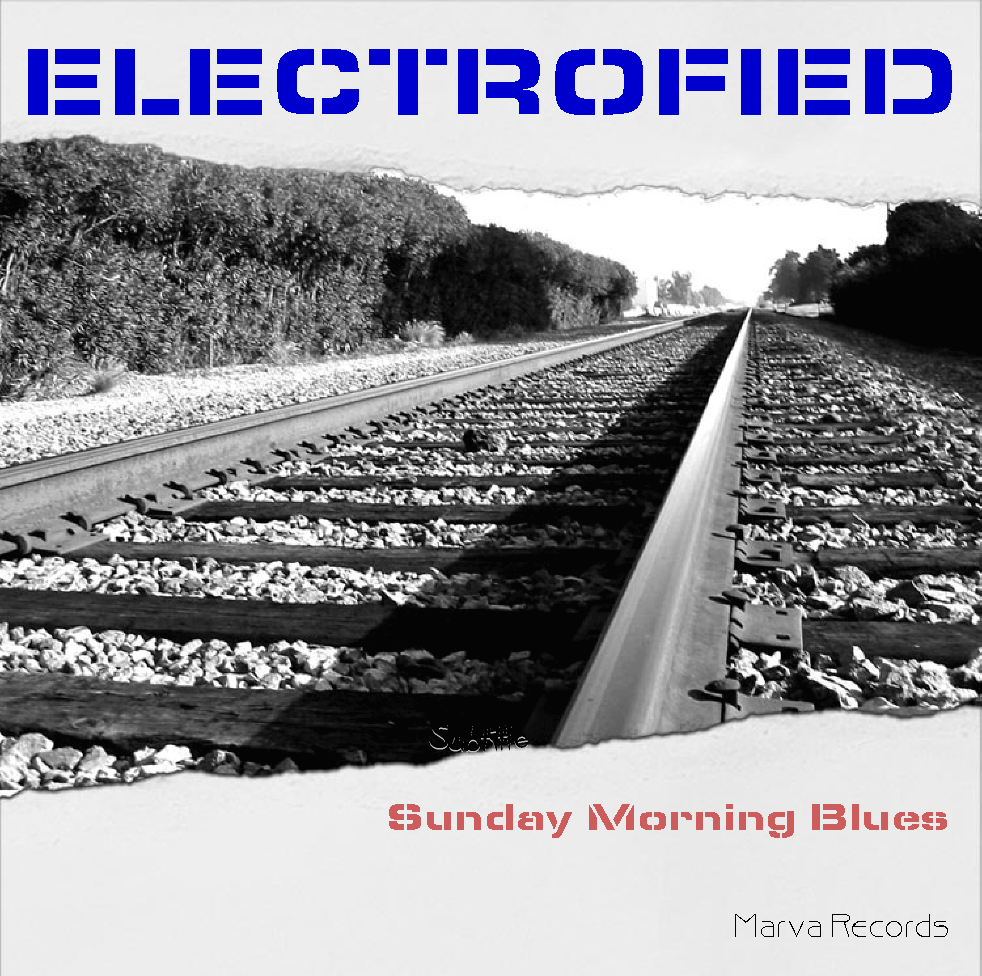 Listen to or buy tracks here
High energy roots-based, electric blues taking influences from the Mississippi Delta through Chicago and Texas to London (circa 1968)
Electrofied's founder members, blues-guitar virtuoso, Tony Fazio and, the internationally acclaimed drummer/producer, Richard James Burgess are now powerfully augmented by soulful vocalist Scott Taylor (who had a number one club hit in the United Kingdom) and rock-solid Rob Rusteburg on bass. The band's 2006 debut album, Sunday Morning Blues, featured highly-respected mid-Atlantic blues-shouter Lane Whigham and master-bassist Charles Solomon along with Fazio and Burgess. As things go the Sunday Morning Blues album was only the first chapter in the continuing story that is Electrofied. The power-quartet which is also known as the Electrofied Blues Band has played gigs featuring legendary writer/singer/blues harpist Charlie Sayles and powerhouse diva Nadine Rae. Taylor, Fazio, Burgess and Rusteburg have just completed recording a brand-new, all-original album in Deja Vu studios which is currently being mixed and is slated for release in 2008.
Buy the CD for only $9.97 here
Blues, Electric Blues, Guitar Blues, English Blues, Cream, Jimi Hendrix, Led Zeppelin, Texas Blues, Chicago Blues, Muddy Waters, John Lee Hooker, Howling Wolf, Roy Brown, Willie Dixon, R. G. Ford, BB King, Memphis Slim, Mel London, Lane Whigham, Tony Fazio, Richard James Burgess, Charles Solomon, bass, electric bass, drums, acoustic drums, live, live band, live group, vocals, shouter.
Date
Day
Time

Venue

Completely witless comments

7-18-08
Friday
9:00pm

Bella's
1376 Cape Saint Claire Rd,
Annapolis, MD 21401 Tel: 410 757-0019

8-29-08
Friday
9:00pm

Bella's
1376 Cape Saint Claire Rd,
Annapolis, MD 21401 Tel: 410 757-0019

10-03-08
Friday
9:00pm

Bella's
1376 Cape Saint Claire Rd,
Annapolis, MD 21401 Tel: 410 757-0019

11-28-08
Friday
9:00pm

Bella's
1376 Cape Saint Claire Rd,
Annapolis, MD 21401 Tel: 410 757-0019

Past Gigs

BBQ Battle (Famous Dave's Stage) - Washington DC
Adam's Ribs - Edgewater, MD
Apehangers - La Plata, MD
Don Savino's - Waldorf, MD
Bella's - Cape St. Claire, MD
The Purple Moose - Ocean City, MD
Barebones - Ellicot City
Dockside Café - Stevensville, MD
Perry's - Odenton, MD
Pesce Grande - Annapolis, MD
Characters - St Michaels, MD
Jimmy Ray's - Eldersburg, MD
Rams Head Shore House - Stevensville, MD
Breaktime - Salisbury, MD
Ott House - Emmitsburg, MD